Pressure washer is perhaps the finest equipment that saves a lot of time and energy when it comes to efficient cleaning of your home exteriors and car. One can easily shun away stubborn dirt from any surface without the need of professional help.
Choosing the appropriate washer for your home is essentially important. Some people often get confused while choosing the right pressure for their residential purposes. Here we'll share some beneficial tips that can help you in making the right decision.
Consider your Requirements
The primary focus should be on analyzing the actual need a pressure washer. People usually pay no attention to the actual need of a pressure washer. If you are looking a washer for only washing your car, you can consider a small sized electrical pressure washer.
There are numerous electric pressure washers available for compact storage and usage. You can easily rely on these pressure washers for effortless cleaning of your vehicles. Apart from this, you can also choose heavy-duty washers that are precisely designed for efficient cleaning of mud and dirt from the walls of your home. One can utilize these washers for cleaning the backyard tiles as well as the fencing.
Decide Whether Gas pressure Washer or Electrical
Sometimes there's a lot of confusion while choosing between a gas pressure washer and an electric pressure washer. One can choose any of the pressure washers for their residential cleaning purposes. Though a gas pressure washer can be used for heavy-duty performance such as washing the roofs as well as walls of commercial or residential buildings, it can be utilized for household cleaning also.
On the other hand, an electrical pressure washer is the best choice for household cleaning. You can seamlessly wash your home's interiors such as tiles and floors. Moreover, you can easily remove stains and grime from the outer walls and windows in a couple of minutes. You just need to plug in the washer to the electrical supply and give your home an entirely new look.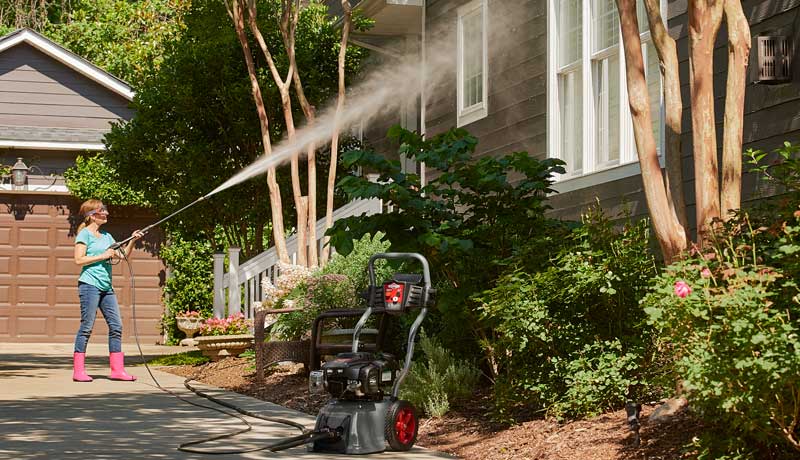 Consider your Overall Budget
Gas washers are comparatively costlier than electric washers, and you can consider one if your requirement can only be fulfilled by a gas pressure washer. Furthermore, it is a good option to choose an electrical pressure washer for daily household purposes like cleaning fences, tiles, walls, and vehicles.
There are numerous options available in the market, and you can get a relevant pressure washer by exploring the internet to get adequate information about the specification of a particular machine.
Read the Reviews
Apart from the specifications of a machine, one should never forget to explore the internet to find the relevant reviews by the genuine buyers. It is always a better idea to cross-check the brand as well as the feedback from the genuine clients.
Sometimes there are similar products available in the market that may promise you the best performance but eventually, fails to do so.
Conclusion
When it comes to residential cleaning, one should consider an electric pressure washer because of its compactness as well as pricing. You can search for numerous products over the internet and choose the one that fits in your budget.